Rome wasn't built in a day, so goes the saying, and Rocco Buttliere has found that to be true, having spent more than a year reconstructing the ancient city to which all roads lead. His Rome, though, is considerably smaller and is made entirely of over 100,000 Lego bricks.
"It's basically what the city looked like back in the fourth century," Buttliere explains. Once a student of architecture, the professional Lego artist is fascinated with how building design and process has evolved over the centuries. Other works of his include skyscrapers and famous landmarks from Mount Rushmore to the Eiffel Tower to the Taj Mahal to the Empire State Building, but Rome is probably his most ambitious project yet.
"I started last January 2022 designing it," he says. "Thousands of hours go into the research and design of it, and then building it actually takes quite a long time as well."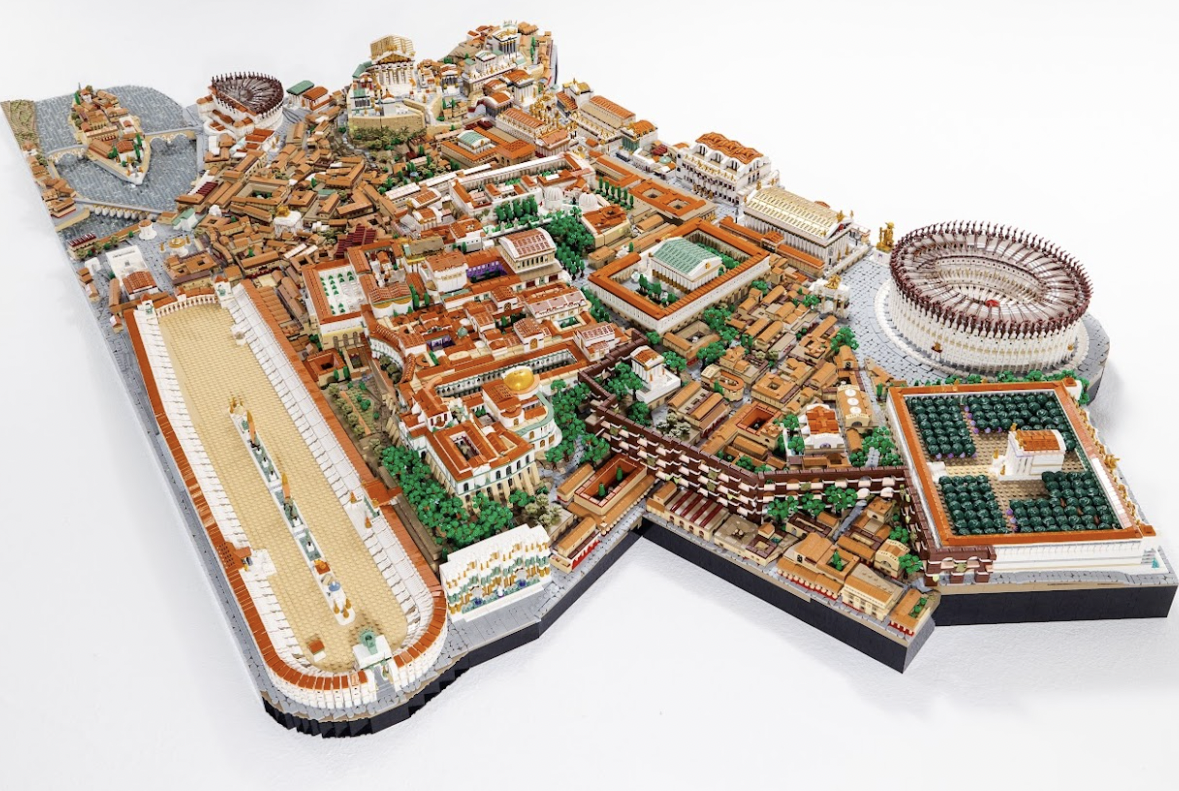 Buttliere's city of Rome, which at last is complete as of this week, will make its public debut in Memphis next weekend at the BrickUniverse Lego Fan Convention, where professional Lego artists like Buttliere will exhibit their work. "I'll have modern skyscrapers on one table, and then the next table will have something from like 1,600 years ago," he says. "And I think it really helps with the educational value to show like where we started, but having it at the same scale shows the similarities of what we're still doing to this day."
Through his reach, Buttliere has undoubtedly learned a lot about the ancient city, and he hopes to pass on his learnings at the expo. "Hopefully, people are learning from the subject matter that they see in my gallery," he says, and he hopes that the guests are just excited to learn as he is. "We all — all the artists — take away as much as the public gives us, and I think that's important in being able to find meaning in the work and also inform the direction that you want to take in the future."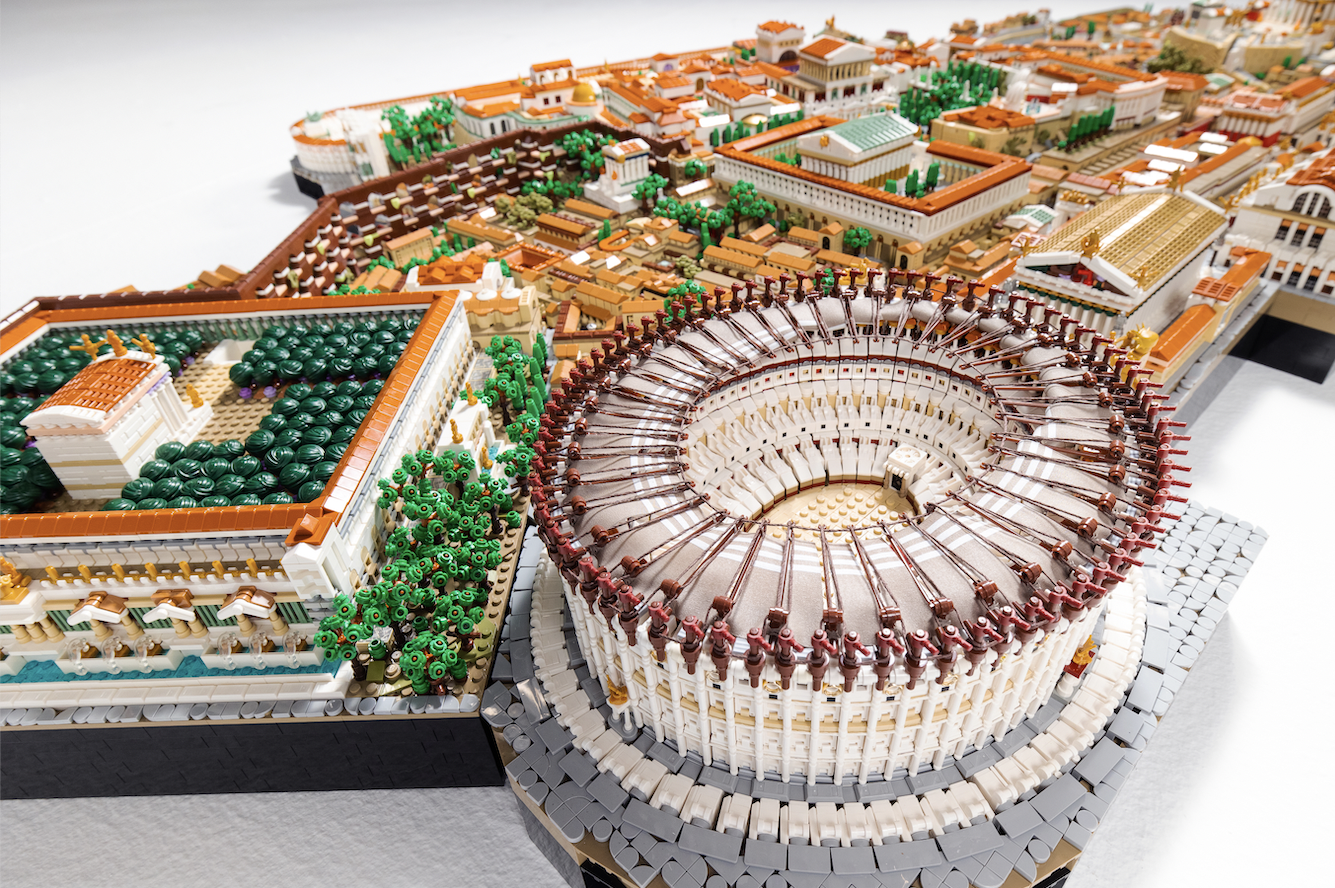 Other featured Lego artists include Jonathan Lopes, who will show off his Lego recreation of the Stax Museum of American Soul Music to be donated to the museum; Paul Hetherington, who will debut his Lego tribute to Elvis' '68 Comeback Special; Lia Chan, whose work delves into space exploration with dioramas, astronauts, and spaceships; and Ethen T, who specializes in Lego mosaics.
"It's a really wide variety of creativity and subject matter all under one roof," Buttliere says. "A lot of artistic quality and artistic license comes into play as well. … The sky's the limit in terms of Lego."
In addition to the professional artists exhibiting their work, local Lego artists will display their creations, and fans will also have a chance to put their own creativity to work at the several Building Zones at the event. There will even be a special Star Wars Zone to build spaceships and other Star Wars-themed paraphernalia. Plus, guests can purchase retired Lego sets, mini figurines, and other goodies.
AButtliere hopes that the event will encourage people of all ages to keep channeling their creativity; after all, Legos aren't just meant for the kids out there. "The important thing is just to keep building," he says, "and challenge yourself to do new things, but also make sure that you're passionate about what you're doing."
The BrickUniverse Lego Fan Convention will be at the Agricenter International on Saturday, March 25th, and Sunday, March 26th, with two sessions occurring on each day from 10 a.m.-12:30 p.m. and 1:30-4 p.m. Tickets for each session cost $14.99 and can be purchased here. Children 3 and under get in free when accompanied by a paid adult.
Visit brickuniverseusa.com for more information.